tree planting
outreach materials
(2020)
outreach materials designed for a "Love Your Block" grant recipient in the northside of Richmond, VA. the folding booklet and postcards were created to educate the community about the benefits of urban trees and allow each resident to choose a preferred species for planting on their land.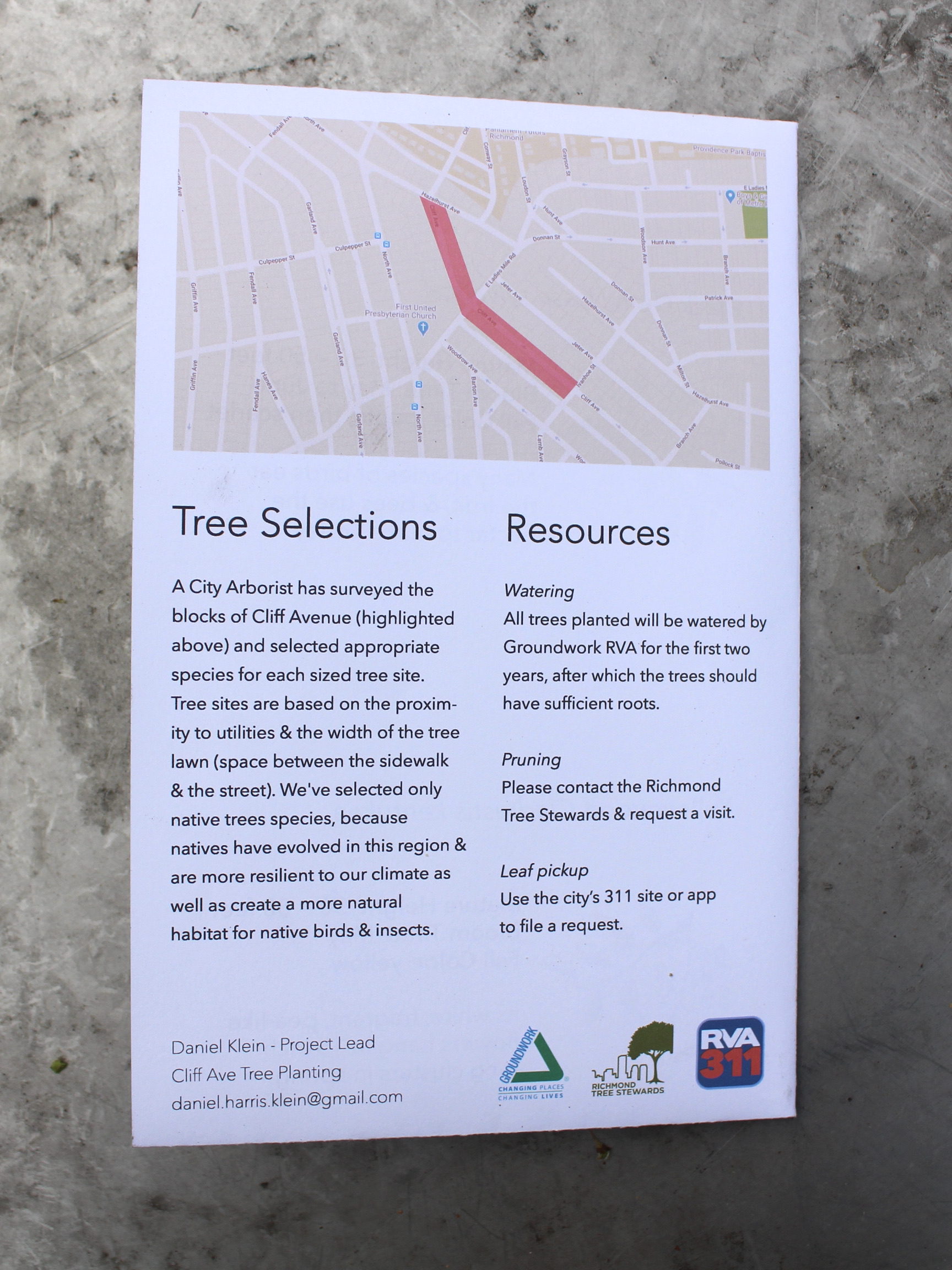 printed booklet distributed to each resident on the block.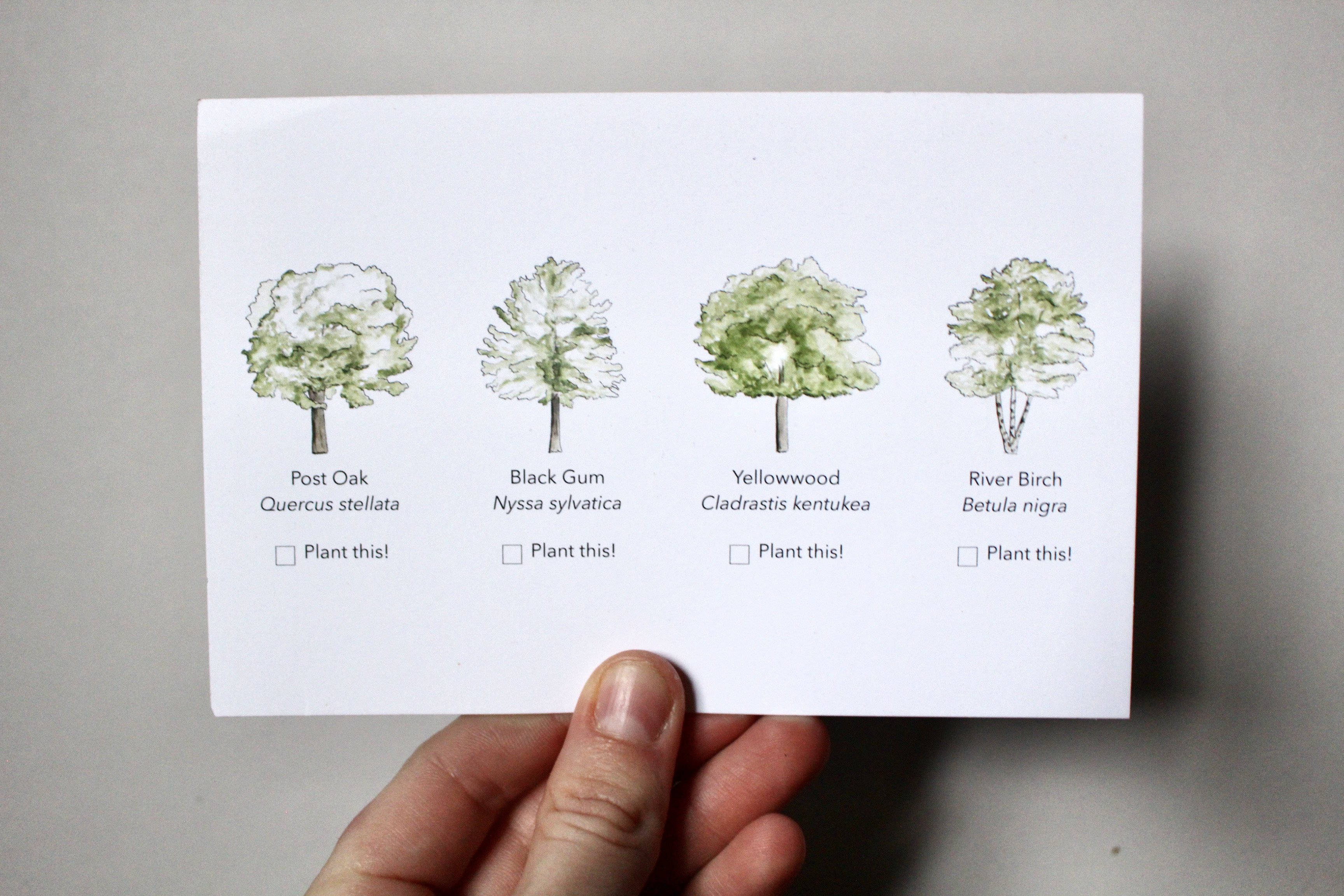 postcards for residents to use when selecting their preferred species for planting.




in collaboration with
Ellen Shelley